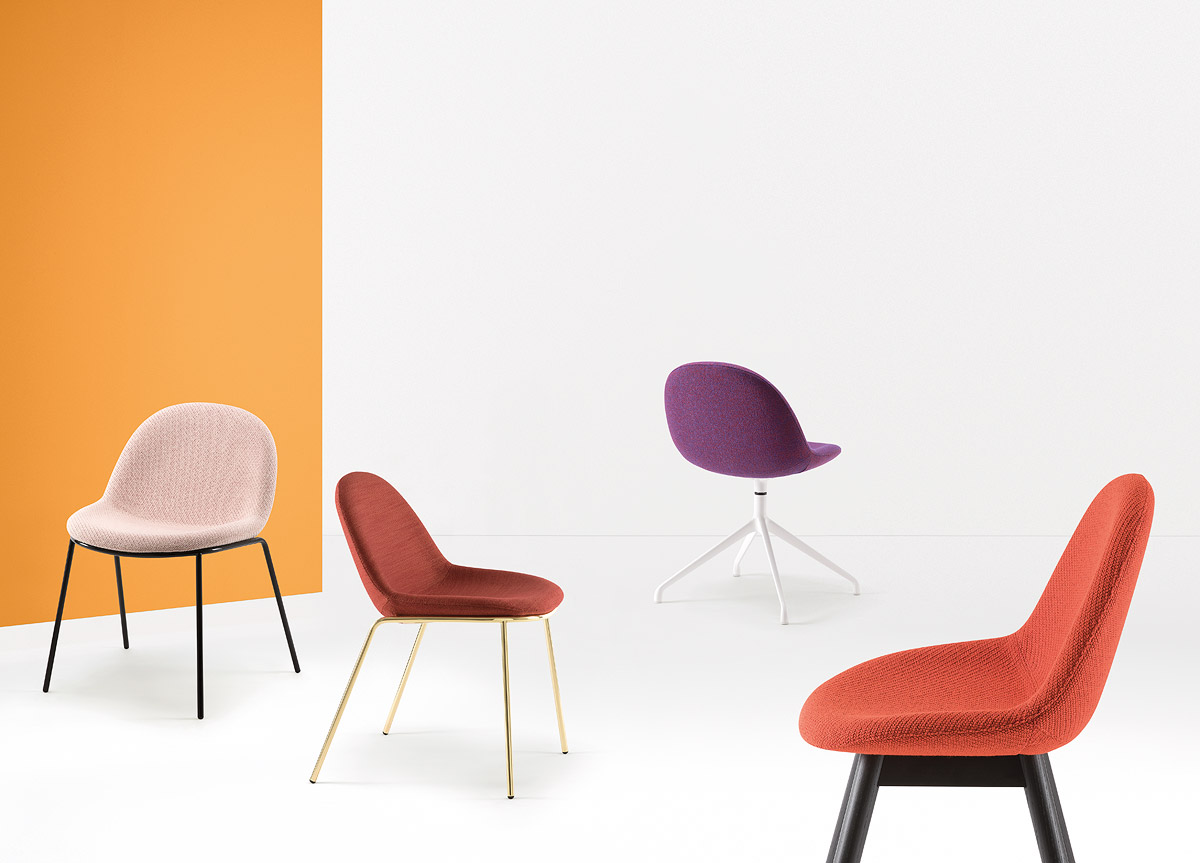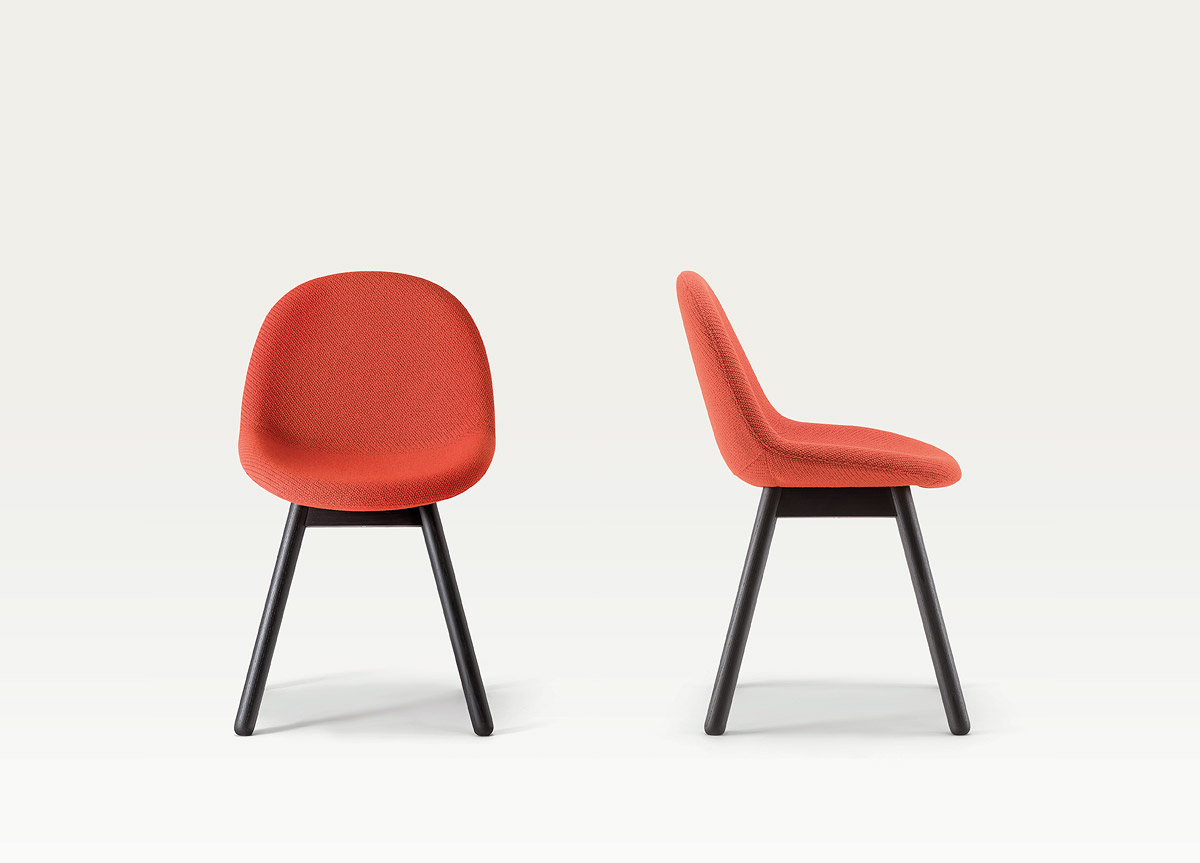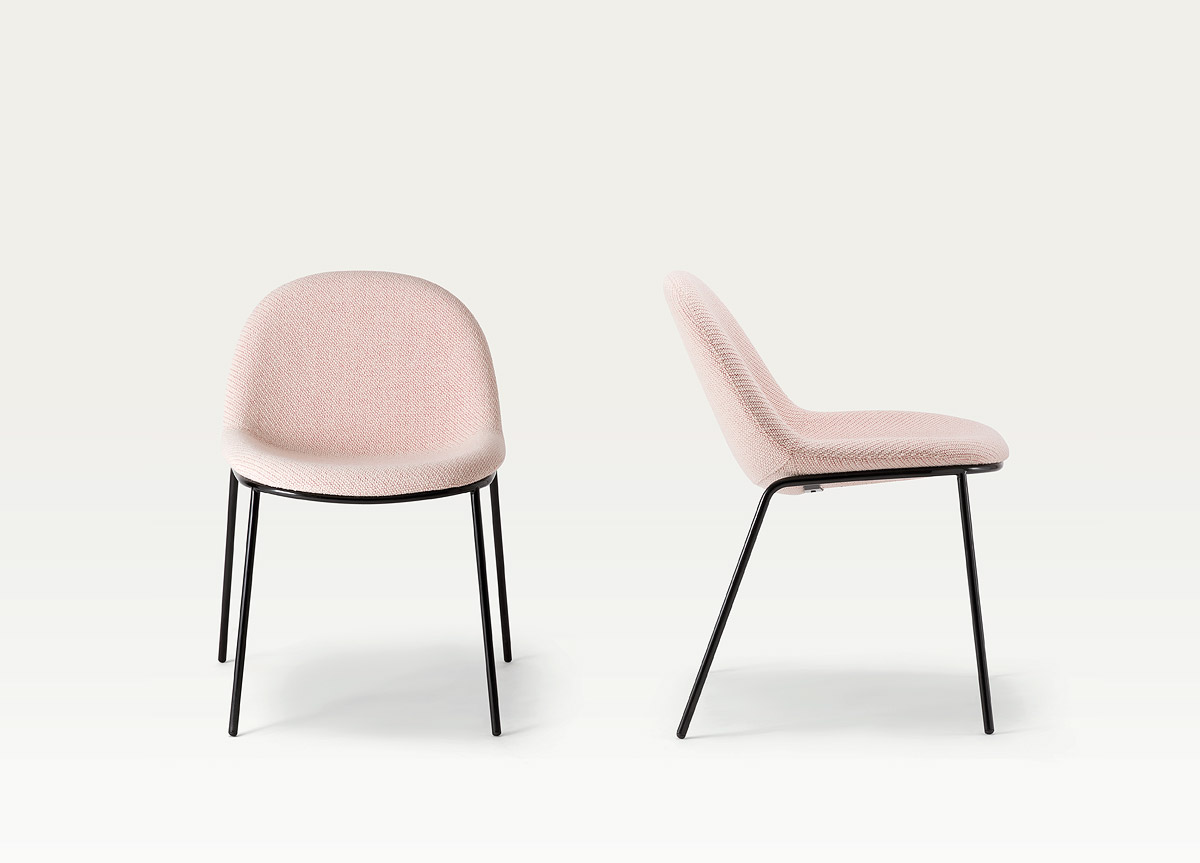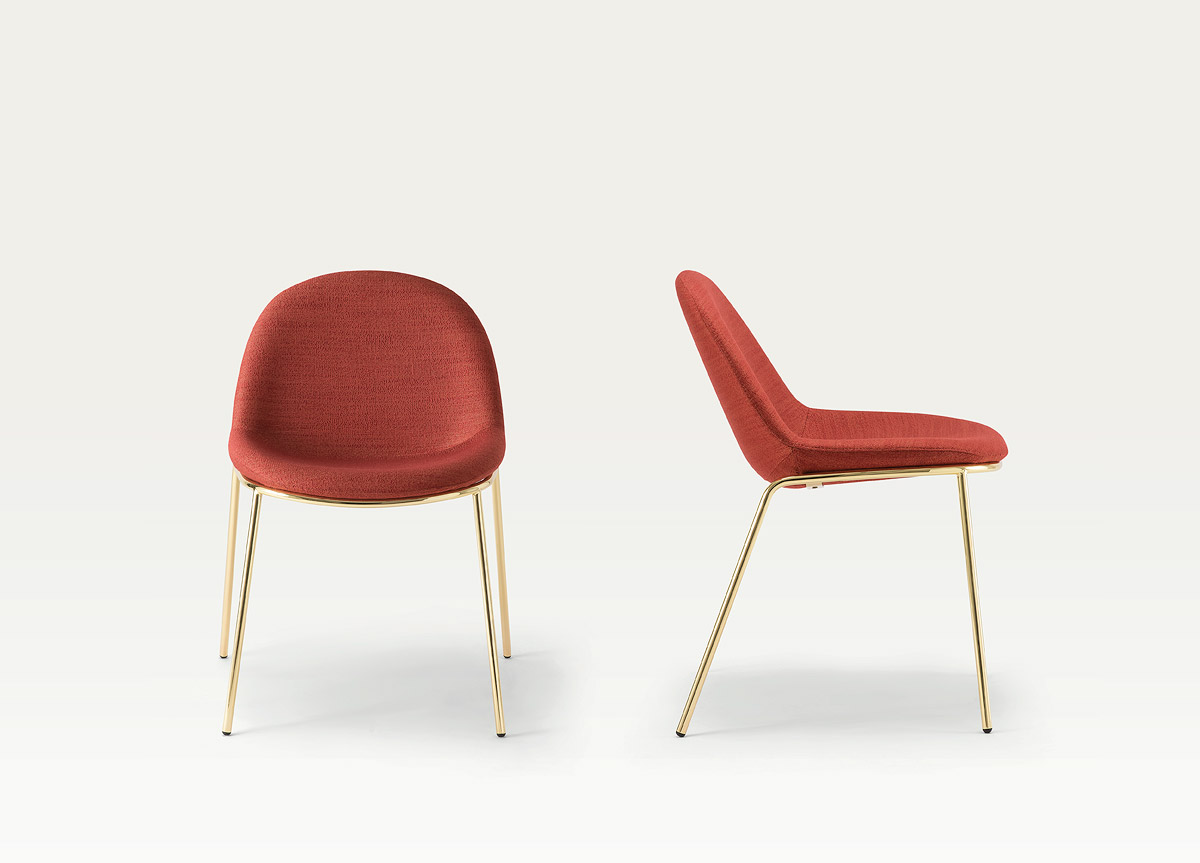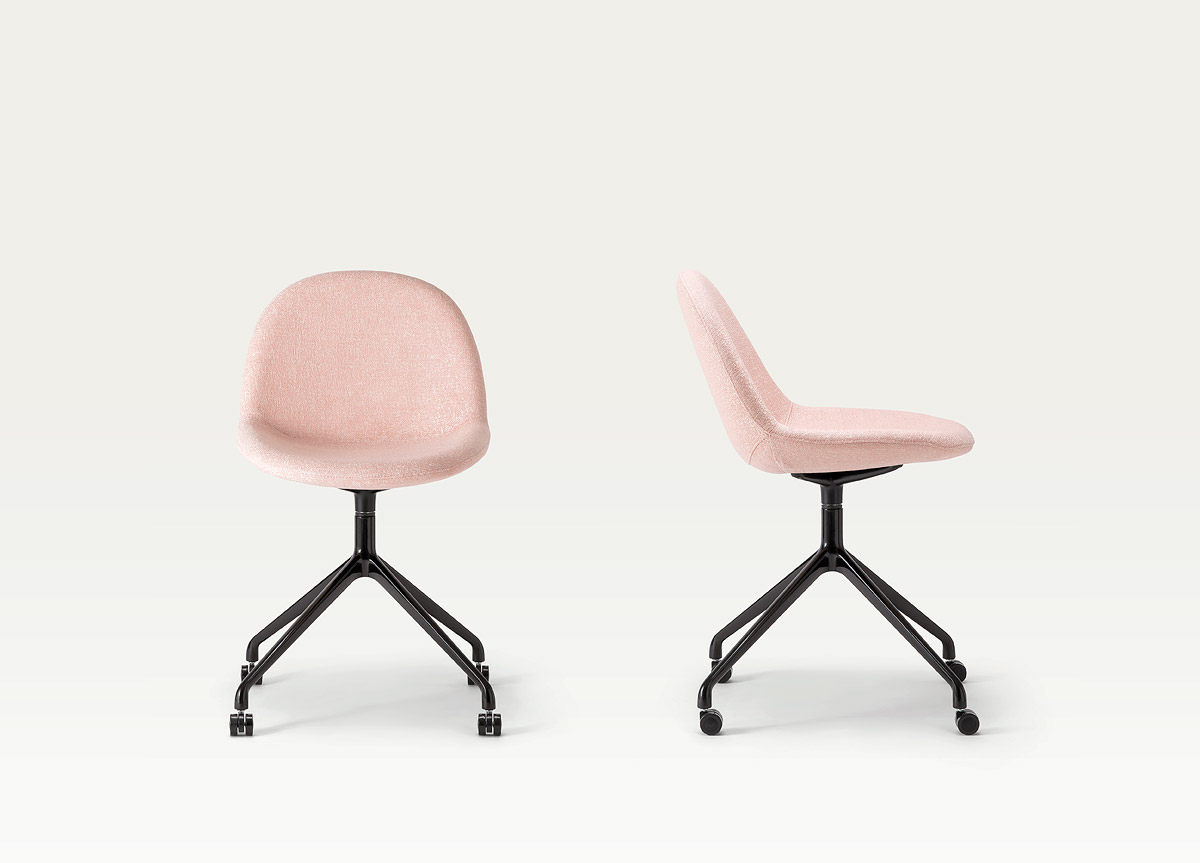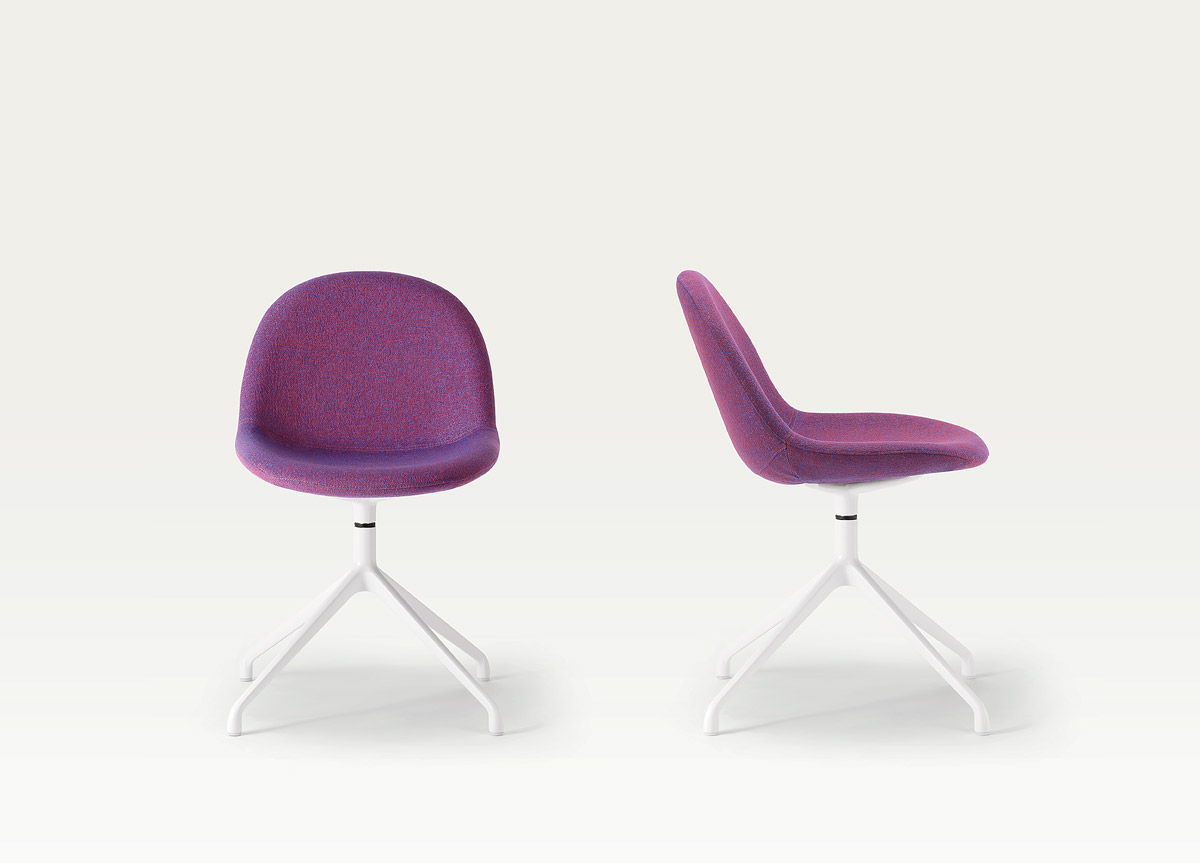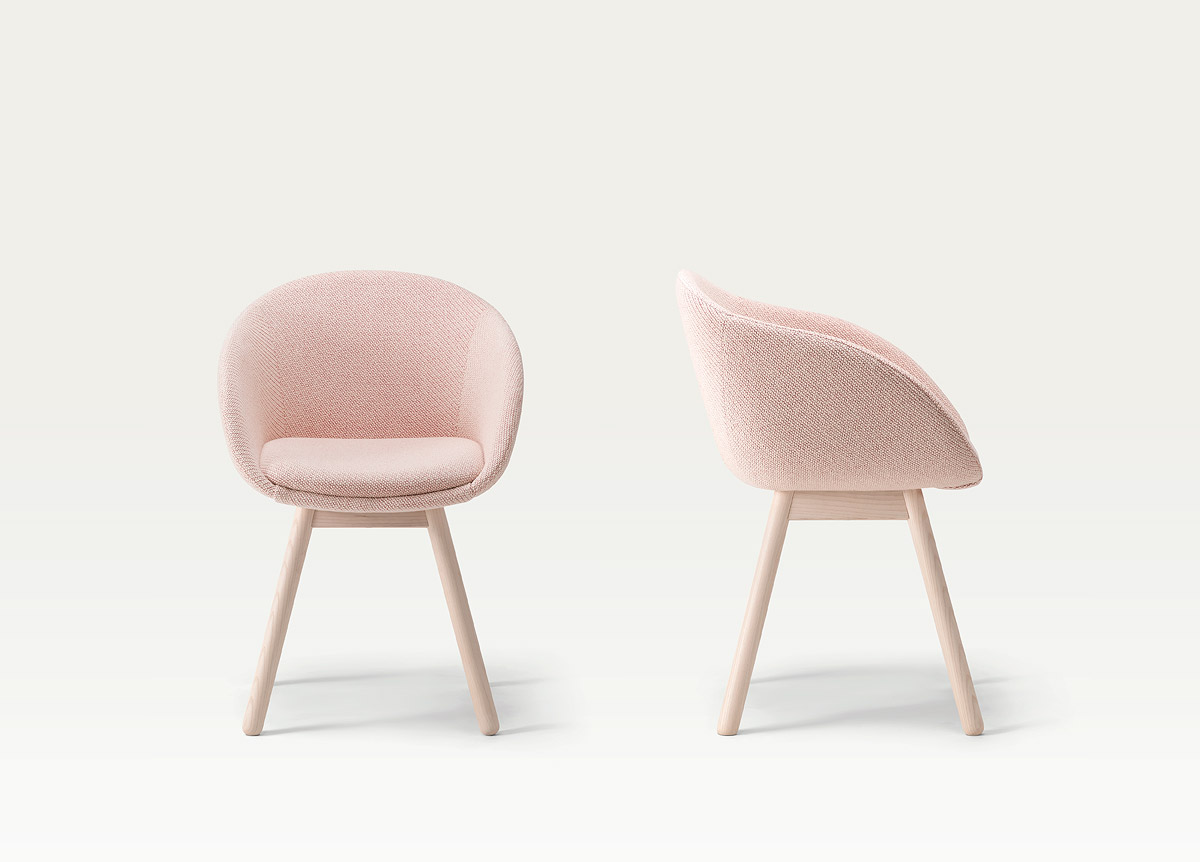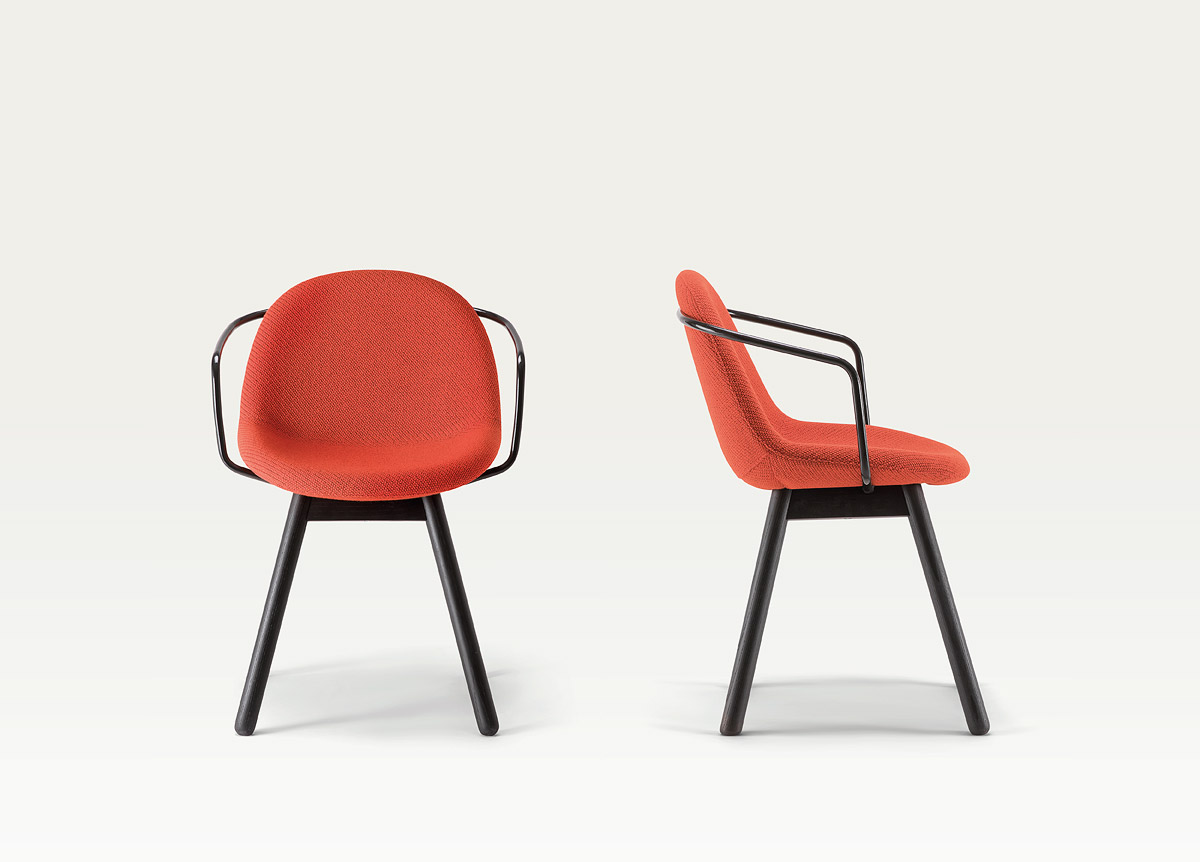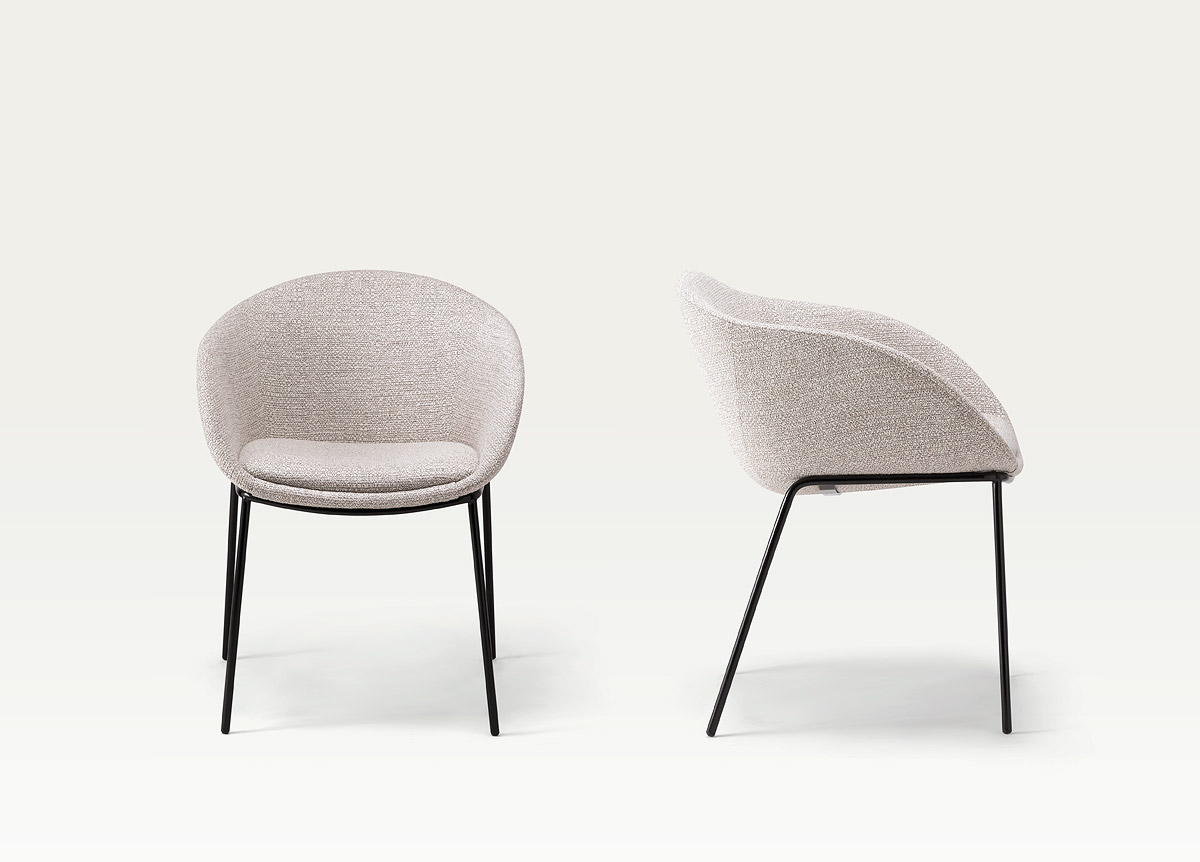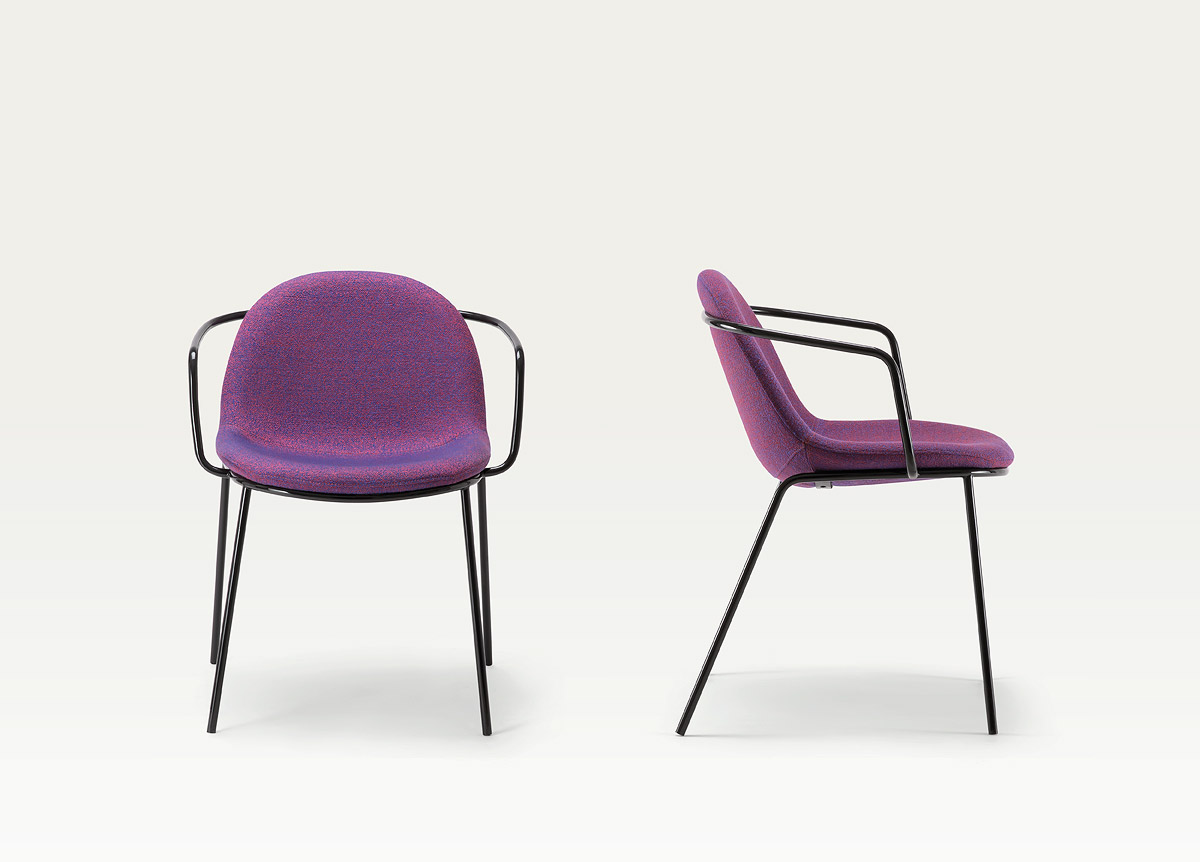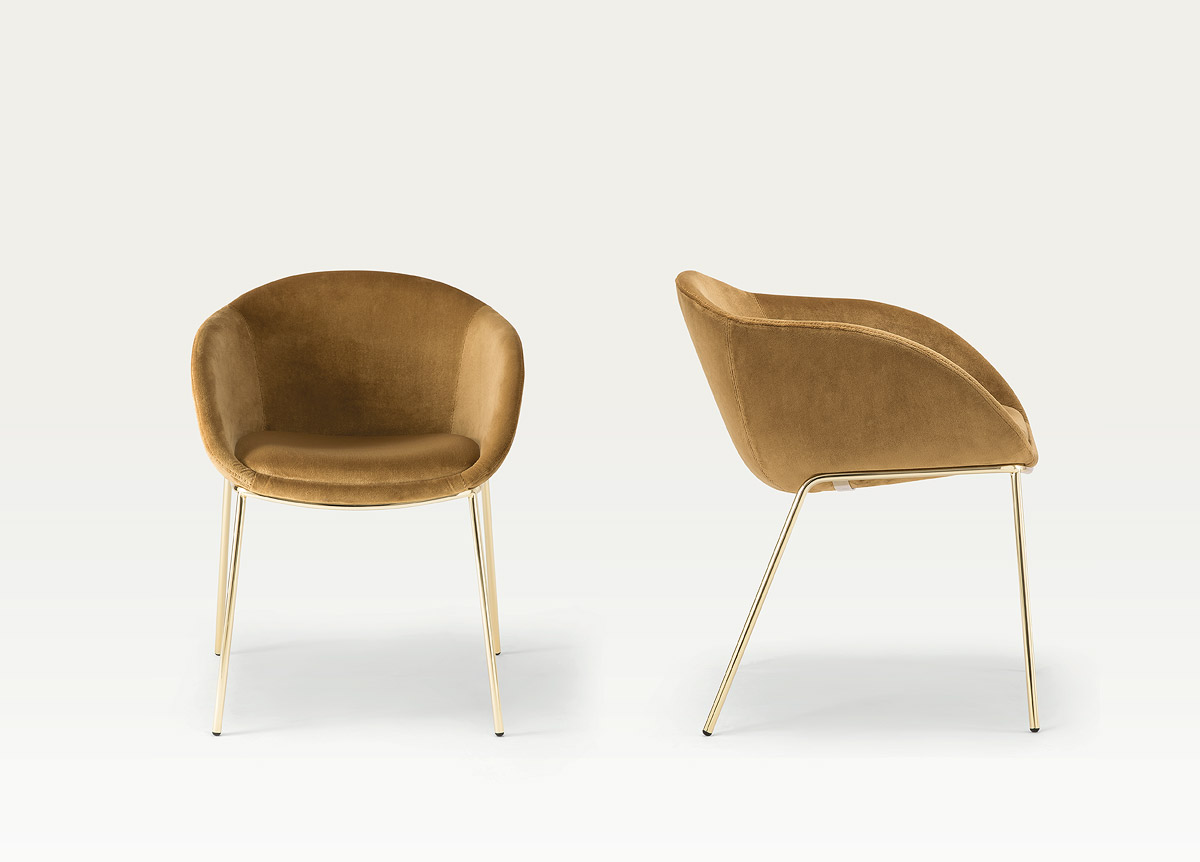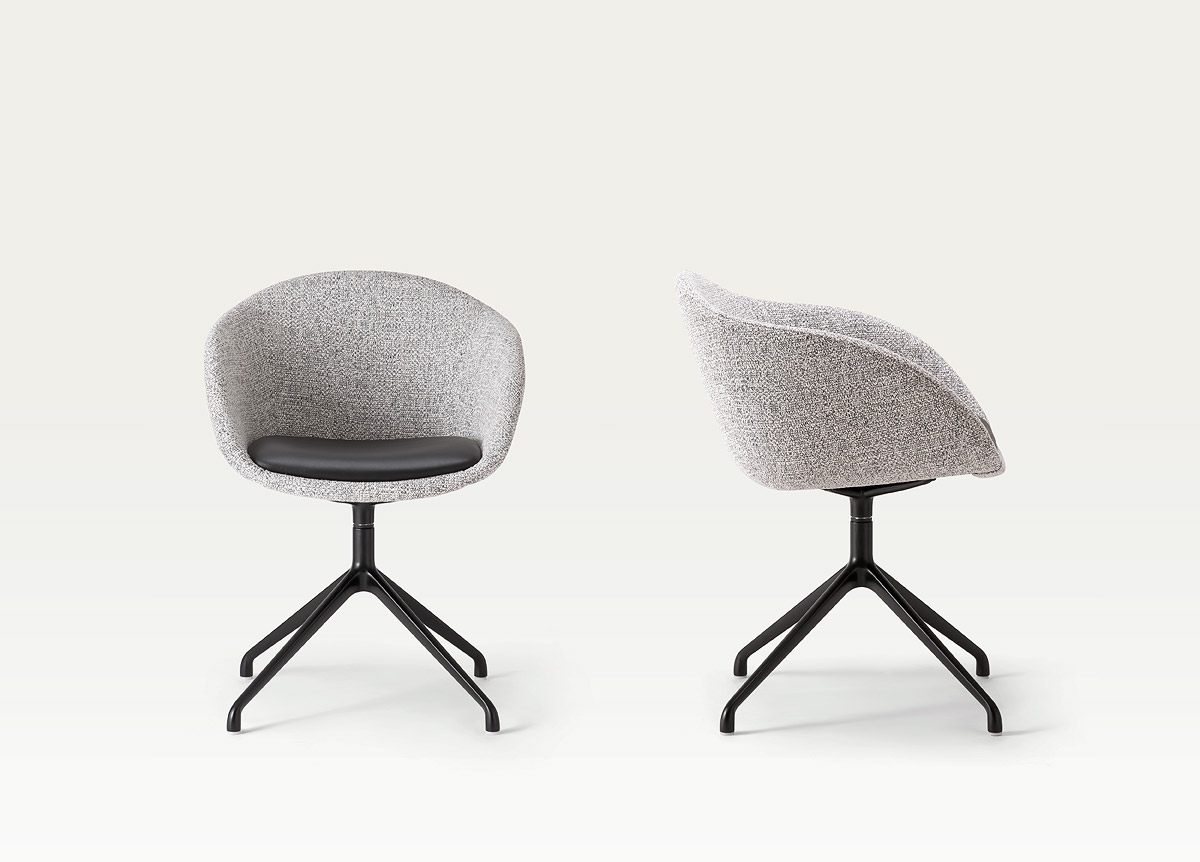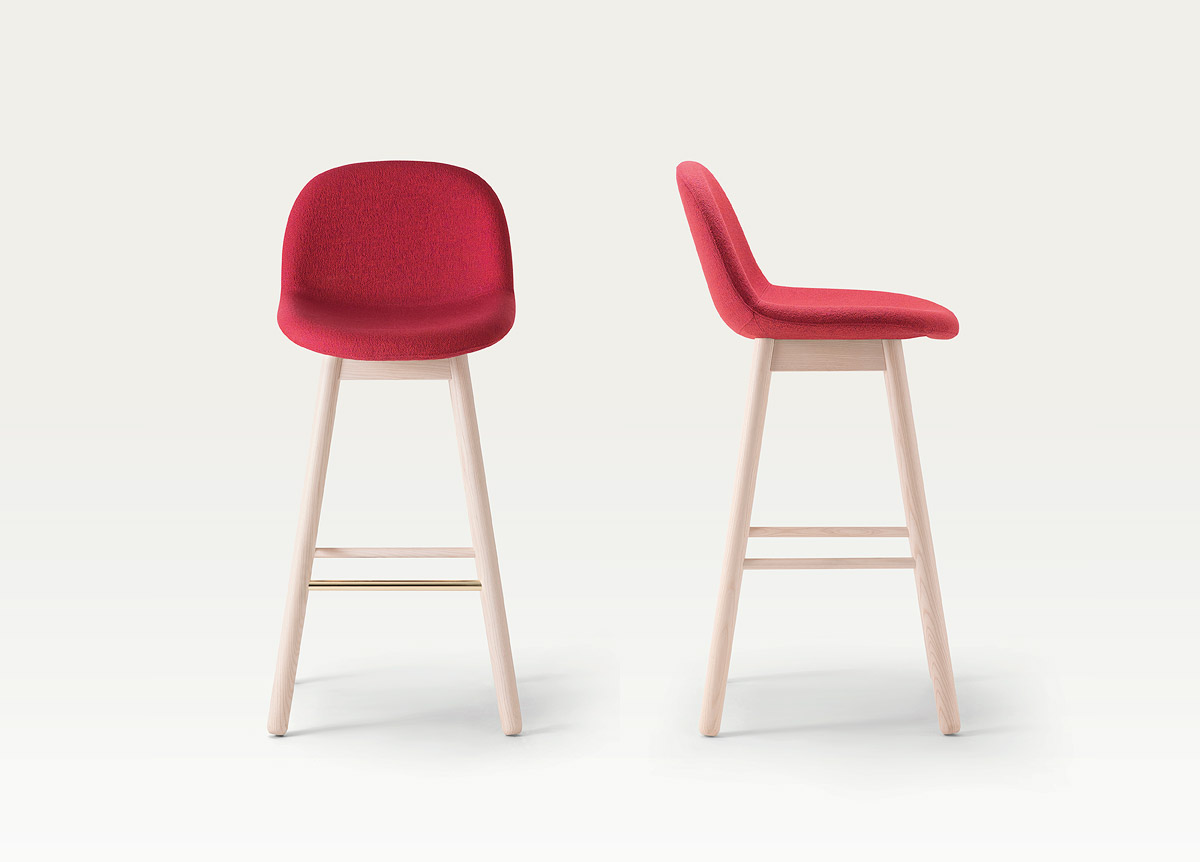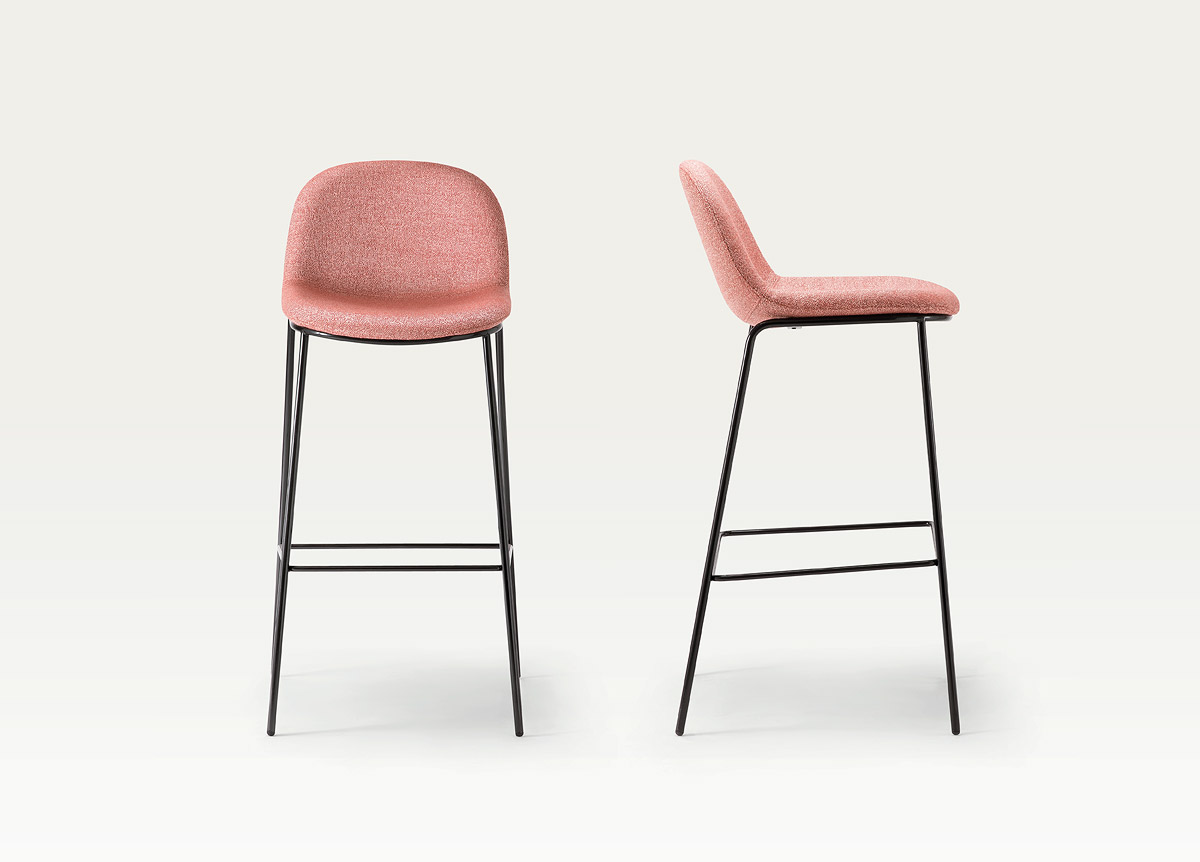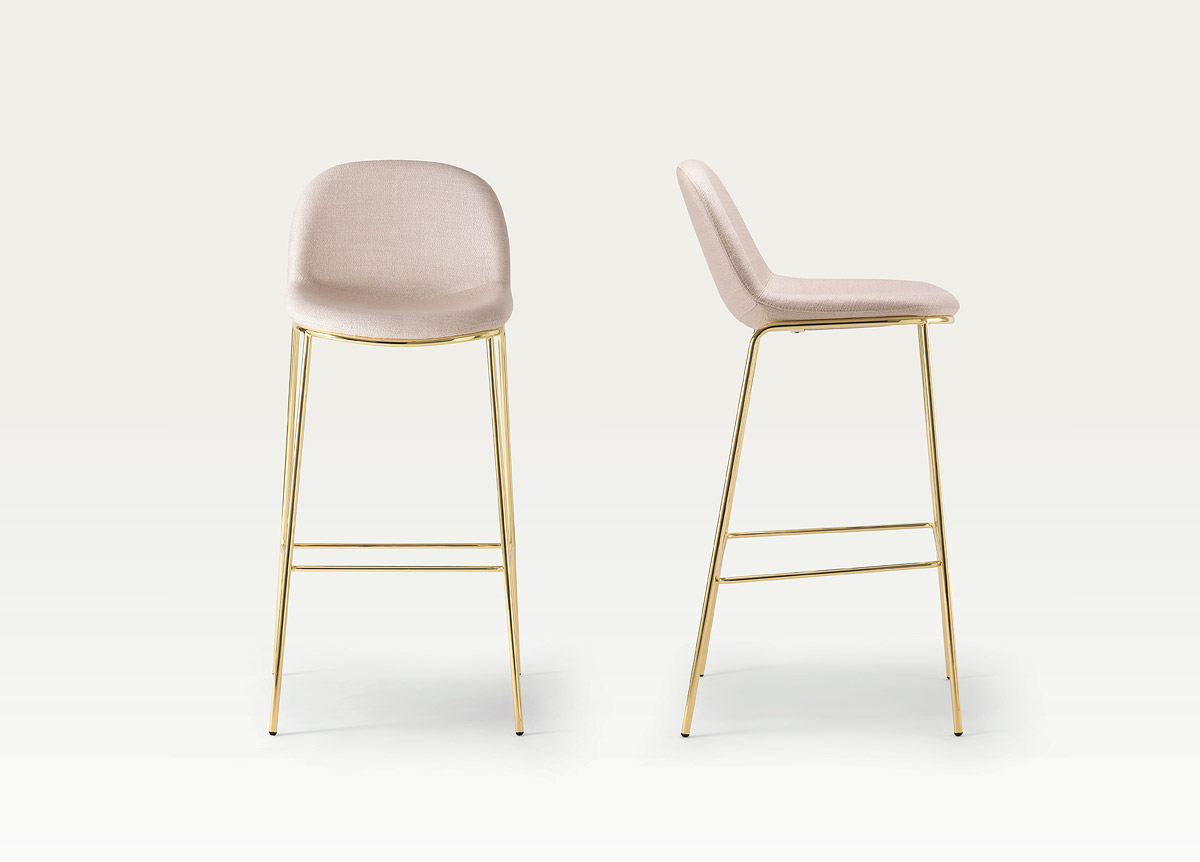 Odile Collection
The design balances finely between the refined and the relaxed.
Rounded contours emphasize the inviting volume of the full upholstery and are framed elegantly by the solid wood base or by the light metal.
A backwards-leaning backrest and cheekily angled legs give edge and attitude, resulting in a design of timeless and nonchalant elegance.